 What is EveryIncome?
Nearly everyone is struggling financially. We recognize this as a real problem and want to do our very best to bring reliable tools and education to people all around the world so they can take control of their finances and navigate life with less financial friction.
EveryIncome offers personalized financial education and financial management tools directly for consumers or as a customizable, private-label package for financial professionals to give to their clients and prospects.
Free Services Offered Through NAIFA
As a member of NAIFA, you get free, instant access to these financial wellness and education tools from EveryIncome by creating your account using the button below - it's fast, easy and completely free.
You also get an exclusive discount if you want to offer your own private-labeled EveryIncome platform to your clients and prospects. Visit everyincome.com/NAIFA for more information or to schedule a quick demo.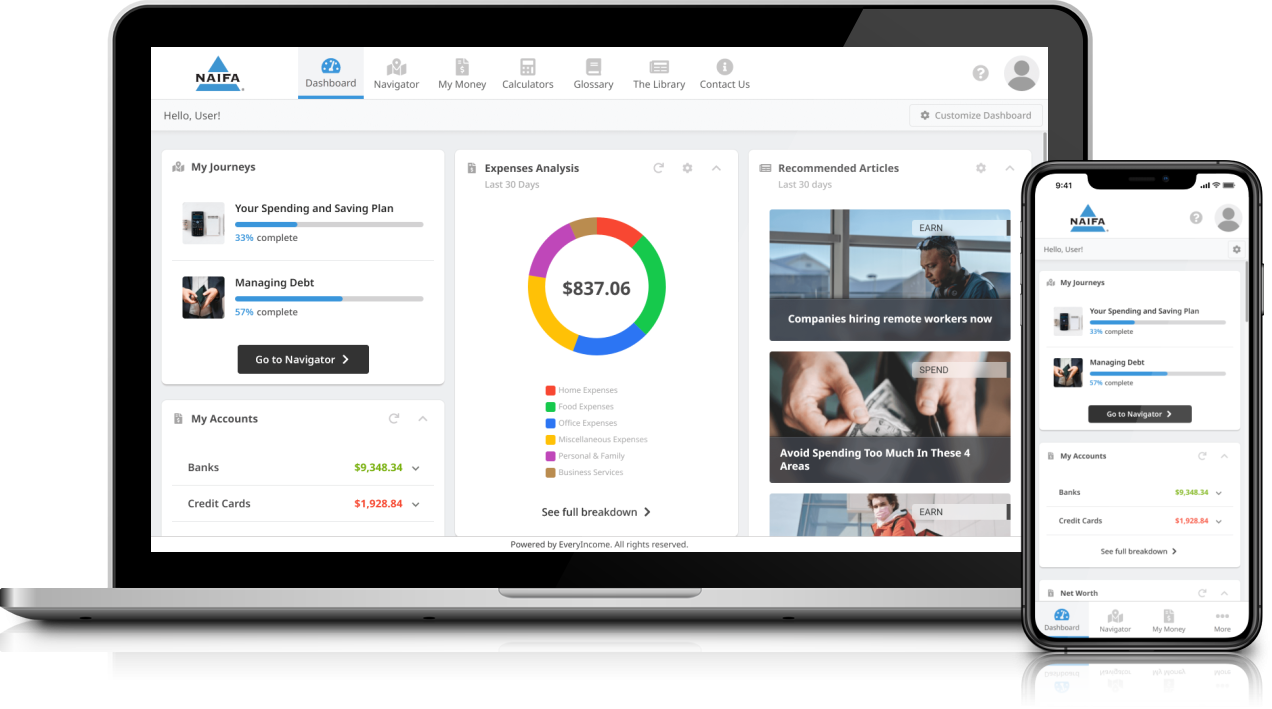 Personalized Dashboard
Easily see your information and recommendations from your customized dashboard and get quick access to the tools around the site.
EveryIncome Navigator
Explore personal finance topics with interactive, guided Navigator Journeys - personalized just for you - and learn how to make the best of any financial situation, one step at a time.
My Money
Easily see all your financial accounts and information in one place with My Money - investment accounts, credit cards, bank accounts, and more!
Financial Calculators
Calculate payments, plan for savings, or work out how to take better control of any financial situation with our extensive list of financial calculators.
The Vault
Learn how to take control of your financial future with our vast library of articles and content in the Vault.