 OneAmerica® includes a family of financial companies. As a mutual organization, we are accountable only to our clients or policyholders. So, our business is your business. Our priority is serving you. We offer high-quality products and services to help you prepare your clients future.

Growth
Our mutual mindset drives the way we do business and empowers us to focus on our customers' best interest. That means bringing a personal touch and reliable service to every relationship, starting with how we support our agents in growing their business.
With a focus on building trusted relationships with you and your clients, our team delivers on more than the fundamentals — we deliver on our promises.
Client needs
Our approach, our mindset and our financial strength all work together to offer your clients peace of mind. But that means something different to everyone. To meet those diverse needs, we've built a broad portfolio of products that allow us to deliver on our promises. In 2020, we paid out more than $6 billion in claims, and we're proud to do it because it's our job to be there when your clients need us most.
Every stage
Our emphasis on high-quality, flexible products empowers financial professionals to tailor solutions to client needs. From fixed annuities, term and whole life insurance, retirement services to our industry-leading asset-based long-term care products, the options with OneAmerica mean you can be there for your clients at every stage of life.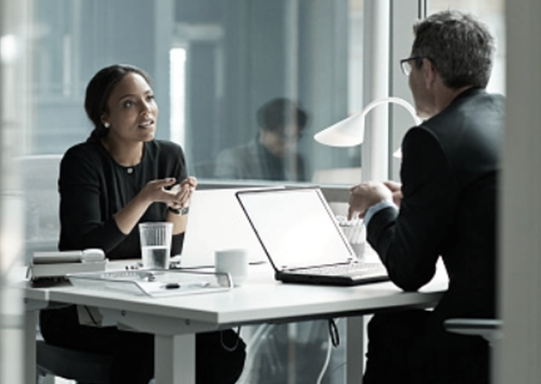 The long run
Being there for our customers involves a long-term commitment to great people, culture and direction. Our disciplined approach fuels industry-leading growth and portfolio yields. Our customer-centric philosophy leads us to focus on liquidity, capital and profits — in that order — and keeps us focused on our customers and delivering on our promises.
Our financial strength and long-term stability stand as proof that OneAmerica will be there for you and your clients now and well into the future.
Industry ratings: A+ (Superior) from A.M. Best and AA- from Standard & Poor's*
Consistent Comdex ranking**
Industry-leading portfolio yields for 30+ years
When you work with OneAmerica, our strength gives you confidence that we'll be there for our policyholders — for the long run.
Build your business for greater impact
OneAmerica is committed to making sure you have the resources to be successful.
OneAmerica will be with you each step of the way.