 Triangle Team

Membership, Grassroots, IFAPAC
Who Are the Members of the Triangle Team?
NAIFA Members that are Committed to the core principles of NAIFA.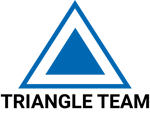 NAIFA's Triangle Team recognizes highly engaged members who are committed to promoting NAIFA's success. Being a good NAIFA citizen means being a full participant in three key areas: Membership, Grassroots, and IFAPAC.

Add Your Name to the List!
To qualify, NAIFA members complete a requirement under each category which includes:
Graduating from NAIFA's Leadership in Life Institute, also known as LILI (Membership), and/or recruited 3 or more members to NAIFA in the current year (new or returning)

Completed training to attain the Financial Security Advocate badge (Grassroots)

Current contributor to NAIFA's political action committee (IFAPAC)
THANK YOU TO OUR TRIANGLE TEAM MEMBERS
Alabama
Sallie Bryant
Booker Joseph
Greg Turner
Alaska
Be the First From Your State!
Arizona
Diana Brettrager
Barry Cook
David Ford
Lars Hansen
Tracy Jones
Michael Sandoval
Arkansas
George "Wes" Booker
Scott Dorminy
Brenda Doty
Jeffrey Hill
Robert Waddell
Howard Woodall

California
Elizabeth Angeles
Heather Bregman
Marc Bregman
Louis Brownstone
Peter Buechler
Richard Coffin
John Davidson
Jason Foster
Pamela Fugitt-Hetrick
Stephen Kagawa
Gilbert Mares
Michael Mares
Thomas Michel
Jose Rodriguez

Colorado
Robert Avery
Kate Cihon
Brent Jones
Randy Kilgore
Kathleen Owings
Donald Pacheco
Richard Seymour
Connecticut
Be the First From Your State!
Delaware
Joshua Shaver
C. Neil Stalter
Florida
Cheryl Canzanella Lewis
Joseph Chalom
Jeffrey Chernoff
Tom Cothron
Craig Duncan
Alberto Espinosa
Timothy Holladay
Bryon Holz
Lawrence Holzberg
Katherine Jones
Kelli Keith
Maureen Kirschhofer
Corey Mathews
Kevin Mayeux
Denwood Parrish
Keith Paynter
Mike Peters
Glenn Ritchie
Robert Rosenthal
David Russell
Kenneth Russell
Steven Saladino
Teresa Seefeldt
Melissa Snively
Michael Staeb
Toni Stanaland
Grace Staten
Cal Thompson
Mark Tiralosi
Chad Vergason
Darian Ward
Bobby Whitley
Robert Wolford
Georgia
Fred Glass
William Kelly

Hawaii
Be the First From Your State!
Idaho
Derek Baltimore
Deborah Dale
EmmaLee Robinson
Guy Stubbs

Illinois
Laurie Adams
Robert Burd
Dennis Dean
Sara Decatoire
Randy Ems
David Frolicstein
Christopher Gandy
Allan Hamilton
Jeff Keicher
Rodrigo Menendez
Gabriela Reyna
Carl Zeidler
Indiana
Christopher Barnthouse
Gregory Boyer
Joe Cerda
D. Brent Dilts
Iowa
Craig Adamson
Martin Berger
Emily Cabbage
Barry Delp
Brenda Eckard
Margaret Fraser
Michael Gaeta
Mike Grandgeorge
Joshua Herbst
Brent Hinerichsen
Kristopher Hopkins
Ann Hudson
Barry Johnson
Dane Johnston
Nicole Kestel
Randy Kruse
Roger McCullough
Jessica Nikkel
John Raley
Michael Rozum
Anthony Schau
Neil Wilkinson
Kansas
Be the First From Your State!
Kentucky
Donal Bratcher
Garry Burry
Catherine Carlson
John Kiebler
Charles Price
George Ridings

Maryland
Dan Altmire
Paul Dougherty
Brian Haney
Brock Jolly
Vijay Khetarpal
Stephanie Sheridan
Mississippi
Demetrius Bryant
Priscilla King
Montyne King Clay
Lee Owen


Missouri
Mark Acre
Eddie Anderson
Jennifer Hodges
Zachary Huels
Amy Kern
Julie Kudrna
Carl Maus
Craig Wright
Nebraska
Brad Brodersen
Heather Chacon
Dusty Cook
Michael Cooper
Lori Gartner
Todd Gaswick
Maureen Gotch Vinton
Paula Harris
Lisa Hatterman
Michael Herring
Brian Holen
R. Douglas Hoops
Tanya Patzner
Angela Pavelka
Dave Skutnik
Michael Struebing
Maureen Vinton
Dustin Will
Nevada
Be the First From Your State!
New Hampshire
Be the First From Your State!
New Jersey
Dennis Cuccinelli
Daniel Irizarry
Irene Stolte
New Mexico
Aprilyn Chavez-Geissler
Edward Dunn
Lynda Turner
Shane Westhoelter
Randall Wimsatt



New York
Vincent Dallo
Evelyn Gellar
Robert Miller
Thomas Palmeri


North Carolina
Elisha Aharon
Brian Cooper
Glenn Deal
Kevin Joiner
Andrew Jones
John Mazza
Roger Sims
Alexander Smith
Janice Stevens
Shanna Strickland
North Dakota
Kim Albert
Thomas Austell
Steve Bergee
Tim Deitemeyer
Lyle Kraft
Stacy Norton
Todd Schweitzer
Paul Siebert
James Simons
Jacob Thrailkill
Gregg Webster
Jessica Westgard Larson
Ohio
Scott Blake
Suzanne Carawan
Tracy Cartwright
Elie Harriett
Michael Lundy
William Kecskemety
Robert Roach
Rhode Island
Gene Nadeau
John Peacock
South Carolina
Blake Amick
MaryAnne Cannady
Casey Chambers
Johnny Craven
Aubrey Fitzloff
David Grookett
Henry Leslie
David Lloyd
Bruce Pope
Betty Roberson
Brad Tapscott
Stacie Wallice


South Dakota
Blaine Anderson
Terry Anderson
Andrew Bartling
Timothy Dardis
Douglas Leighton
Dennis Rowley
Calvin Sievers
Jeff Tveit
Tennessee
Sandra Bailey
Blake Finney
Scott Flowers
Cory Jacobs
Adam Milam
Mark Miller
John D. Richardson
Rebecca Schulter
Chase Sinquefield
Bruce Snider
Texas
Lilia Arandela
Charles Booth
Lane Boozer
Thomas Currey
Erni Davis
Richard Demko
Karen Easterling
Hollie Gandy-Donohue
Andra Grava
Alyson Guest
Joseph Kerr
Lance Kroesch
Douglas Massey
Rodney Mogen
Danny O'Connell
Joseph Orr
Chane Reagan
Timothy Roels
John Ruckel
Ray Soto
Jason Talley
Edward Tate
Karen True
Joey Ussery
Wes Wessel
John W. Wheeler, Jr.
Tallie Young
Utah
Joseph Bradley
Timothy Johnson
Scott Johnson
Bart Spencer
Dori Phillips
Virginia
Diane Boyle
Jay Denny
Rose Goheen
Karla Kirk
N. Paul Martin
Marie Mercer
Petula Moy
Iris Nance
Elizabeth Pate
Scott Pettyjohn
Charles Webb
Tim Westerman
John Woleben
Washington
Chris Bor
Monica Ewing
Jeffery Johnston
Randy Kimm
Richard Miller

West Virginia
Be the First From Your State!
Wisconsin
Kristin Alfheim
Richard Balch
Brendon DeRouin
Heather Lindsley
Juli McNeely
Mark Miller
Patrick Mongin
Kenneth Specht
Elwood Syverson
Daniel Ward
Wyoming
Be the First From Your State!