 About
The TravNow Membership Card provides access to one of the most unique memberships available.
TravNow operates an online booking website comparable to Expedia, Priceline, and other online travel agencies. The big difference is that they offer member-only prices that are guaranteed to be lower than public websites! Save 20% to 50% or more on hotels, and resorts around the world.
You will also have access to one of the largest online shopping discount networks in America, dining discounts at 57,000 restaurants, and savings on tickets to almost everything.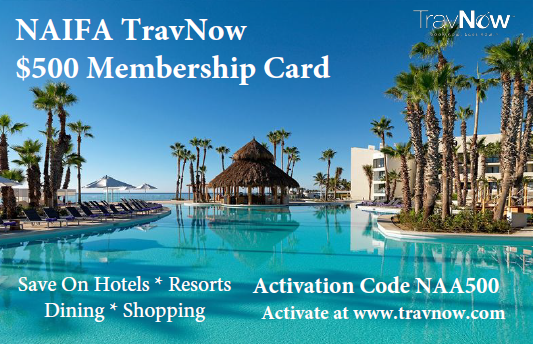 Get to know how a NAIFA TravNow membership can help you save on unforgettable experiences.