Building Strength and Success in State Advocacy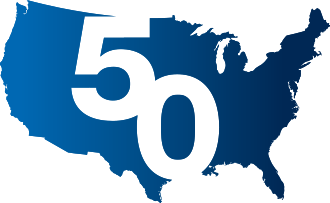 Every year, thousands of bills relating to the insurance and financial services industry are introduced in the state legislatures, many of which could significantly impact the way insurance agents and advisors do business.
When effective advocacy is needed at the state level, NAIFA members take action.
That's why NAIFA has established the Capital 50 Fund, an initiative that calls for our strategic partners to invest in NAIFA state chapters' advocacy activity aiming to positively influence state legislative and regulatory processes. Strategic coordination of industry resources and activities requires targeting areas and state issues that need them the most. Northwestern Mutual, the New York Life Insurance Company, Principal and the Guardian Life Insurance Company of America have all signed on as Capital 50 Fund partners to support NAIFA's efforts to leverage its presence in every state capital and our unparalleled grassroots network.
State advocacy calls for a range of activities that require strategic and financial support, which include:
Reaching out to and educating lawmakers through successful "Day at the Capital" events

Forming, growing and documenting key relationships between NAIFA members and state legislators and regulators

Reviewing and raising awareness of proposed state regulations and legislation that would impact agents and advisors

Developing and implementing a communications strategy to leverage media to help share issues
The Cap50 funds help set NAIFA up for success in each of these areas. NAIFA's strategic partners agree that a one-size-fits-all solution won't work in state advocacy, therefore, the resources can be allocated for different projects that are most appropriate in different states.
If you have a suggestion for a great way to boost your chapter's state advocacy program with Cap50 funds, please contact your chapter leadership with the details!
Cap 50 Supporters